The Super Benefits Of Cycling When Over 50?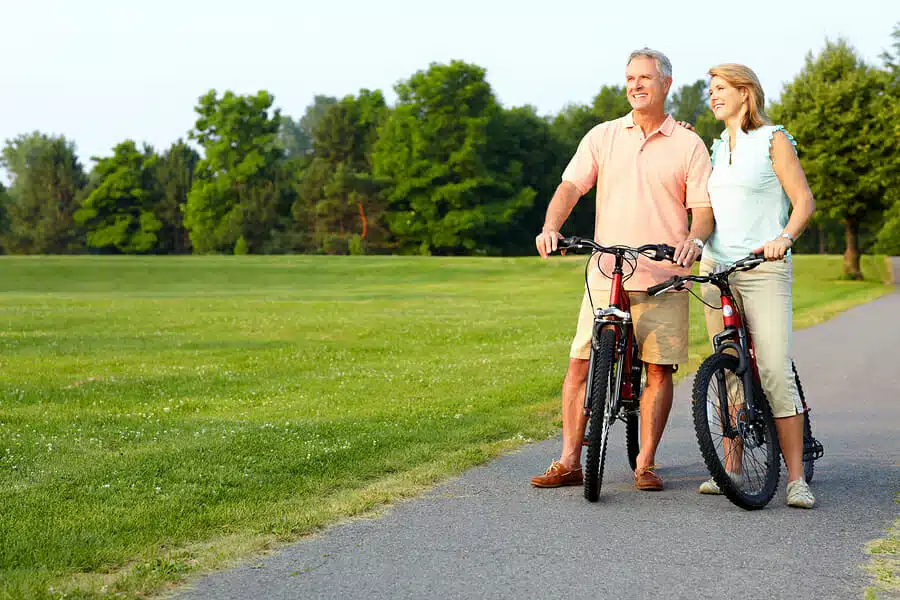 Have you been wondering if cycling over 50 is right for you?
Well, we have the answers for you.
Once you turn fifty, you might feel it is time to hang up those bicycle wheels and start taking up something less challenging, but this is not the case.
If the experts are right, cycling for over 50-year-olds is one of the most popular sports for individuals who fall into this age group.
It does not matter if you have little or no experience on a bicycle, here is everything you need to know about taking up this sport after 50.
The Decline of the Body Over 50
There is no way around it – as people begin to age, their body begins to decline, and this is one of the things that puts many people off cycling as they reach middle-age
While it is true that you will not be able to push yourself as hard as you did before, and you will not recover as quickly when you exercise, being aware of your limits can help you work around them.
Start Off Cycling Slowly
Studies have demonstrated that the decline that is experienced by older individuals with regard to their maximum heart rate can be raised by those who work out regularly.
This means that if you invest in your heart, you'll be experiencing the same perks as those younger athletes.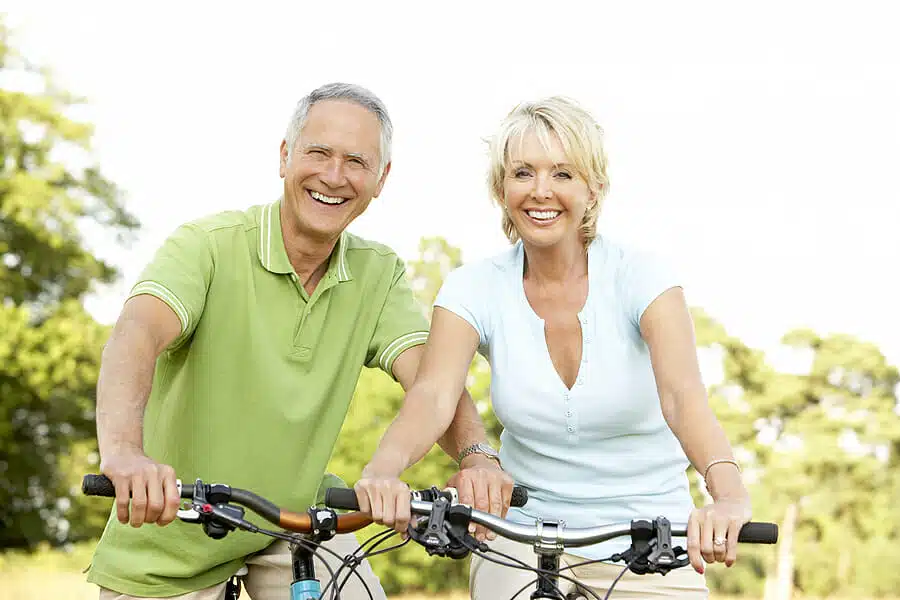 Patience is the key for anyone who is just introducing themselves to the world of exercise, and of course, getting your doctor to sign off on your routine is a must.
Once you have the right mindset, however, there will be nothing standing in your way of reaching your deserved fitness goals.
Train Smart
Smart training is more effective than simply jumping on a bike and peddling – something that is all too common when people take up cycling over 50 year olds.
It is better to use a more structured approach to training, and to utilize a training program because this will help you see results from the first few weeks.
Furthermore, combining training with nutritional programs will allow you the chance to reap many more rewards, and to see a bigger difference in terms of how you look and feel.
Be Flexible with your Approach to Cycling over 50
As you age, you must listen to your body and adjust your training routine accordingly.
While cycling over fifty year olds might be a great way to whip that body into shape finally, it is definitely not "one size fits all" sort of approach.
If you find that you need to slow down, do so, but keep coming back to it – eventually you are going to start seeing results.
If you are still wondering whether cycling is for you at 50, the short answer is that it can be for just about everyone.
Cycling is not just about exploring your local area on a bike – it is about cardio, strength training and endurance, and it could ultimately allow you to benefit from positive health-related effects for many years to come.
Here are some of the top benefits when you take up cycling over 50
1. Improved Cardiovascular Health: Cycling is an excellent way to exercise your heart and improve your cardiovascular health.
It works as a perfect form of aerobic exercise, which reduces the risk of developing hypertension, coronary heart disease, and stroke.
Moreover, it helps maintain optimal blood flow, lowers blood pressure and decreases the level of harmful cholesterol in the body.
2. Weight Management: Regular cycling can help you maintain a healthy body weight or lose excess weight if needed.
It burns calories while also increasing your metabolism, making it an effective and enjoyable way to manage weight-related challenges.
3. Boosted Mental Well-being: Adding cycling to your routine can be a powerful mood booster as it releases endorphins – natural chemicals that lift our spirits and reduce stress levels.
Furthermore, outdoor physical activity exposes you to fresh air and sunlight, which can alleviate feelings of depression or anxiety.
4. Enhanced Muscular Strength: Cycling improves cardiovascular health and boosts muscular strength, particularly in the lower body.
This includes strengthening the quadriceps, hamstrings, gluteals, and calf muscles.
A stronger body means that middle-aged individuals will experience fewer issues related to their musculoskeletal system and maintain a higher level of independence in daily activities.
5. Reduced Risk of Chronic Diseases: Regular cycling reduces the risk of developing chronic health conditions like type 2 diabetes, arthritis, or certain types of cancer.
In addition to maintaining a healthy body weight through cycling, regular aerobic exercise like biking effectively manages blood sugar levels and prevents joint stiffness and inflammation.
6. Improved Balance and Coordination: Our balance and coordination naturally decline as we age.
However, through activities like cycling, we can continue to practice these skills, thus preserving our ability to maintain control over our movements and avoid falls or accidents.