Chic & Petite: The Fashion Guide for Petite Women Over 50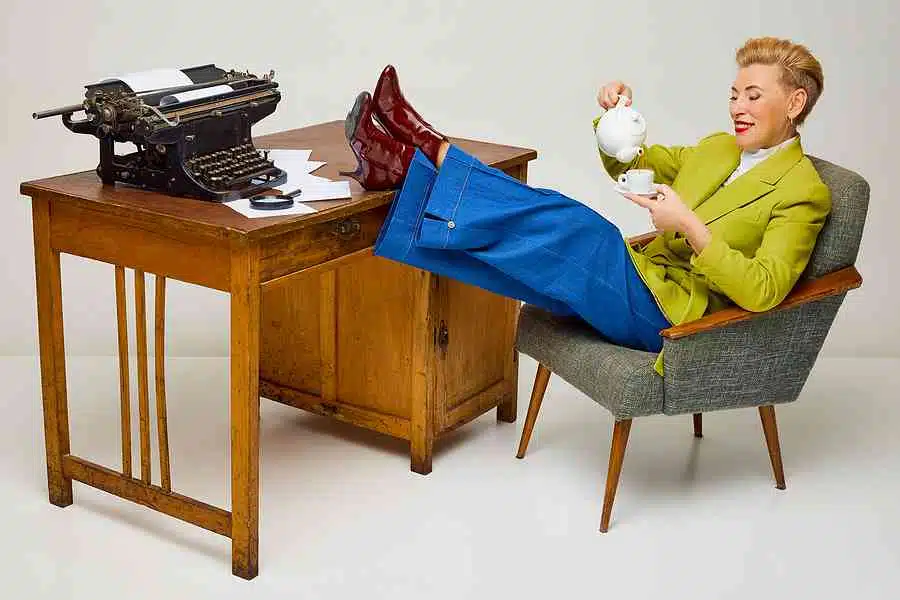 Getting older doesn't mean you have to sacrifice style. And if you're a petite woman over 50, you have every reason to be as stylish as the next person.
In fact, with time comes wisdom, including a better understanding of what suits your style and body type.
This guide is specifically tailored for women over 50 who stand 5'4″ or shorter.
The petite woman's mantra is small in stature, but big in style.
Here's how to make the most out of your petite frame with our comprehensive clothing guide.
Embrace Your Petite Frame
Petite women should be proud of their smaller stature. You might be smaller than the average height, but that doesn't make you any less stylish.
In fact, some of the most iconic women in fashion and Hollywood are petite, Audrey Hepburn was a petite woman and Natalie Portman is another good example.
Understanding Petite Sizing
The term 'petite' in the fashion world refers to a height of 5'4" and under.
In contrast to regular sizes, petite clothing is not just shorter but is designed with a smaller frame in mind, catering to proportions such as shoulder width and arm length.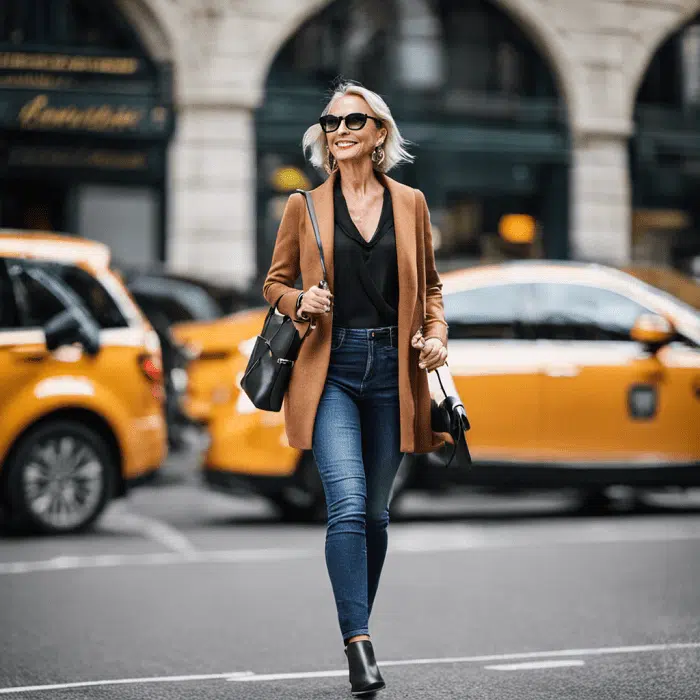 Petite Body Types
Just like other women, petite ladies come in different shapes and sizes.
It's essential to understand your body shape to find the most flattering clothing.
Here are some common body shapes:
2.Pear-shaped: Your hips are wider than your shoulders.
3.Apple-shaped: You carry most of your weight in your midsection.
4.Hourglass-shaped: Your hips and shoulders are roughly the same width with a defined waist.
5.Rectangle-shaped: Your shoulders, waist, and hips are about the same width.
Knowing your body type can help you choose clothing that highlights your best features and minimises areas you might be self-conscious about.
Petite Clothing Tips
Here are some tips to help you choose the best clothing for your petite frame:
6.Go for Monochrome: Wearing the same colour from head to toe creates an unbroken vertical line, giving the illusion of height.
7.Choose Fitted Fabrics: Bulky fabrics can overwhelm a smaller frame. Opt for clothes that hug your body without being too tight.
8.Select Smaller Prints: Large prints can swallow up a petite figure. Choose smaller, more delicate prints that are in proportion to your body.
9.Create Vertical Lines: Vertical stripes, seams, and details can visually elongate your body.
10.Consider Your Proportions: Balance is key. If you're wearing a loose top, pair it with slim trousers, and vice versa.
Petite Wardrobe Essentials
Now that you're aware of the general tips, let's move on to specific wardrobe essentials that you should consider:
Jeans
Jeans are a staple in any woman's wardrobe, and this is no different for petite women over 50. Opt for straight-leg or boot-cut jeans to elongate your legs.
High-waisted jeans can also create the illusion of longer legs.
Dresses
Dresses can be a petite woman's best friend, given they are the right style and length. Opt for knee-length or midi dresses to avoid looking swamped in fabric.
Wrap dresses are also a great option as they cinch in at the waist, creating a flattering silhouette.
Trousers
Trousers can be a bit tricky for petite women. Look for styles that sit at your natural waist and have a straight or slightly flared leg.
Avoid wide-leg trousers as they can make you look shorter.
Tops
When it comes to tops, opt for fitted styles that don't overwhelm your small frame. V-neck or scoop neck tops can elongate your upper body.
Avoid tops that are too long as they can make your legs look shorter.
Outerwear
A well-fitted coat or jacket can make a big difference in your overall look. Look for styles that hit at the hip or just above the knee.
Avoid oversized styles that can make you look smaller.
Accessorising Your Petite Frame
Accessories can make or break an outfit. Here are some tips to keep in mind:
11.Choose Smaller Accessories: Large handbags or chunky jewellery can overwhelm a petite frame. Opt for smaller, more delicate pieces.
12.Wear High Heels: Heels can instantly add height and make you look taller. If you're not comfortable in high heels, even a small heel can make a difference.
13.Opt for Vertical Details: Long necklaces, scarves, and vertical stripes can elongate your body.
Being petite and over 50 doesn't mean you have to give up on style. Understanding your body shape and knowing what styles flatter your petite frame can keep you looking stylish and comfortable.
Remember, confidence is the best outfit anyone can wear. So, embrace your petite frame and wear your clothes with pride.