Models Over 50 – Could You Become A Mature Model Over 50?
Many people believe that once you hit a certain age, your potential modeling career is over.
But is this really the case? Can you still find success in the industry if you're over 50?
We'll explore the realities of modeling over 50 and dispel some of the myths about age in the industry. We'll also give some tips on how to make the most of your career at any age.
Whether you're just starting out or you're a seasoned pro, there's always room for success in the world of modeling. So read on to learn more about how to make it work for you.
So Being A Model At Over 50 – Is It Realistic?
It's no secret that the modeling industry has a youth-obsessed culture. Once a model hits her mid-20s, she's sometimes considered to be over-the-hill by many standards.
In fact, most models retire by the time they're 30 years old.
So, what does that mean for women who want to pursue a career in modeling but are over the age of 30? Can they still be successful?
The answer is yes – but it takes a lot of hard work, dedication, and determination. Here are some tips for becoming a successful over model:
1) First and foremost, you must accept that you are probably not going to get booked for traditional fashion shows or campaigns.
You will have to get creative and think outside the box when it comes to finding work as an over 50 model.
This might mean working with less mainstream brands or becoming involved in more niche markets.
But don't let that discourage you – there are plenty of opportunities out there for over fifty models if you know where to look!
2) Stay in shape and take care of your skin. Just because you're not 20 anymore doesn't mean you can't look amazing!
What Are The Different Types Of Modeling Available
There are several different types of modeling, and each has its own benefits and drawbacks.
Runway modeling is the most popular type of modeling, but it can be very demanding and stressful.
It involves walking or running down a long runway while wearing designer clothes and being photographed by a team of photographers. This is probably not the best route for anyone over the age of 50
Editorial modeling is another popular type of modeling.
It involves being photographed for magazines or other publications. Editorial models typically have a more natural look than runway models and don't have to be as thin.
This is a better option if you are over fifty.
It's also possible to be a model for short over 50s hairstyles, for example.
Commercial modeling is another option for models who want to make money without having to meet the same physical requirements as runway or editorial models.
Commercial models often appear in ads for products or services, or in catalogs.
They may also do some print work, such as modeling for brochures or flyers. This can often be a more attractive proposition for modelling over 50
Plus-size Modeling Over 50
Plus size modeling is a type of commercial modeling that has become increasingly popular in recent years.
Plus-size models are typically size 14 and up, and they model clothing and other products for plus-size women.
Petite modeling is another type of commercial modeling. Petite models are typically 5'4″ or shorter, and they model clothing and other products for petite women.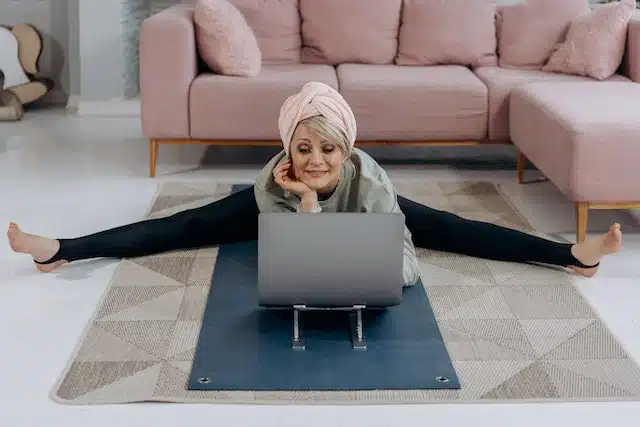 Can You Be A Model At 57?
Absolutely! Age should never be a barrier in pursuing your passions, including modeling.
A 57-year-old brings their unique style, elegance, and grace to the table, embodying age positivity and representation.
Moreover, your life experience can add depth and authenticity to your work.
Being a model at 57 is not only possible, but also an opportunity to inspire others by challenging societal norms around age and beauty.
In fact anyone can potentially do some modeling, but not everyone can be a successful model. You need to have the right look, the right attitude, and the right work ethic.
Most importantly, you need to be able to take direction well and work well with others.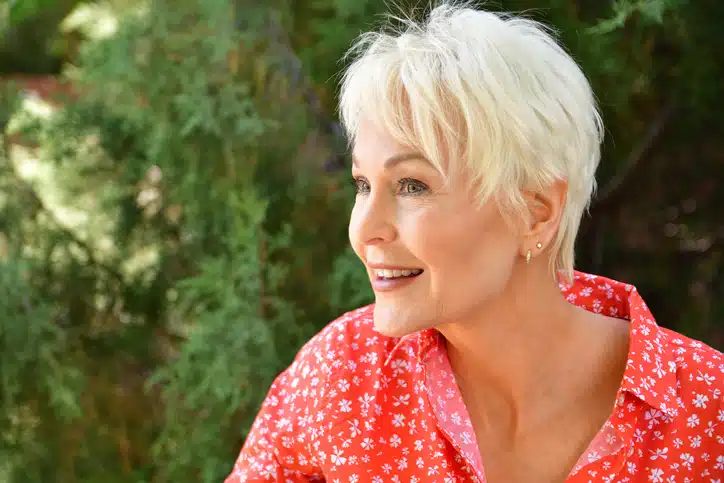 Pros and cons of modeling over 50
There are both pros and cons to modeling over the age of 50. On the plus side, models in this age group are often more experienced and therefore can bring a level of sophistication to a shoot or runway show.
They also tend to have a more mature look that can be appealing to certain brands or audiences.
On the downside, a model over 50 can sometimes be seen as less versatile than younger models.
Additionally, older models may not be able to physically keep up with the demands of some shoots or shows. And finally, there can often be a smaller pool of people seeking older models.
What to expect as a model over 50
Here is what you can expect as a successful model in this age group:
You could be in surprising demand! There are many companies and brands who are looking for mature models to represent their products and services.
You can expect to earn a decent salary. Models over the age of 50 often have more experience and can command higher rates than younger models.
You will have the opportunity to work with some of the top photographers, stylists, and makeup artists in the industry.
You can expect to travel to some amazing locations. Many modeling jobs take place in exotic locations around the world.
So, if you're over 50 and thinking about getting into modeling, don't let your age hold you back! There are plenty of opportunities out there for you.
How to get started in modeling over 50
If you're over 50 and interested in getting started in modeling, there are a few things you should know. First, it's not as easy to find work as a model over 50 as it is for younger models.
There are fewer modeling opportunities available, and you'll likely have to compete with younger models for the ones that are available.
That said, it is still possible to find success as a model over 50. You'll just need to be more strategic about your approach. Start by doing some research to identify the types of modeling that are most likely to be open to models of your age and size. Plus-size and mature modeling are two good options to consider.
Then, create a strong portfolio that showcases your unique look. Be sure to include both professional photos and snapshots taken with your phone or camera.
Next, reach out to agencies and businesses in your area that specialize in the type of modeling you're interested in. Finally, don't give up if you don't get booked right away – keep trying and eventually you'll land some great gigs!
So although it may seem like modeling over 50 is a thing of the past, it is still possible to pursue a career in modeling at this age.
There are numerous examples of successful models who began their careers later in life, and there is no reason why you can't be one of them.
The key is to stay fit, keep your skin looking healthy, and most importantly, believe in yourself. With the right attitude and a bit of hard work, you can make your dreams of becoming a model come true – no matter your age.
Greg Berzinsky – Male Model Over 50
At 55, Greg Berzinsky from Pennsylvania proves that age is just a number when it comes to staying fit and healthy.
The model and fitness coach has been in the industry for over 30 years, working with amazing brands. But he's not just a model – Berzinsky is also a certified personal trainer and nutrition coach, and has helped countless clients achieve their fitness goals.
He's a true inspiration for anyone looking to maintain an active and healthy lifestyle at any age.
Alessandro Manfredini – A Model for Timeless Style
A star of the modeling industry, Alessandro Manfredini has become a fashion icon in his own right, with his striking looks and signature grey hair.
The model and photographer got his start in the fashion world in his forties, proving that it's never too late to pursue your dreams.
With a focus on classic, timeless style, Manfredini has modeled for top brands and has even been featured in Vogue Italia. But he's not just a pretty face – Manfredini is also a talented photographer, model, and influencer, with his work showcased in exhibitions around the world.
Nick Pearce – A Model of Diversity and Inclusion
At 54, Nick Pearce is breaking down barriers in the fashion industry with his unique look and commitment to diversity and inclusion. The British model and actor has albinism, which gives him striking white hair and pale skin. But instead of letting his condition hold him back, Pearce has embraced it and used it to his advantage, becoming a sought-after model for different brands.
Christy Turlington – Woman Over 50 with Modeling Carrier
As one of the original supermodels, Christy Turlington has been gracing the pages of fashion magazines since the 1980s.
Now in her 50s, she continues to be a force in the fashion industry, modeling for brands such as Calvin Klein and Marc Jacobs. Beyond modeling, Turlington is also an advocate for maternal health and founded the non-profit organization Every Mother Counts.
Paulina Porizkova – A Timeless Beauty
After making her debut on the cover of Sports Illustrated Swimsuit Issue in 1984, Paulina Porizkova became one of the most sought-after models of the 1980s and 1990s.
Today, in her 50s, she continues to work as a model and has also branched out into acting and writing. Porizkova is known for her outspokenness on issues such as ageism in the fashion industry.
Elle Macpherson – Ageless Beauty
Elle Macpherson, also known as "The Body," is a fashion icon and a supermodel who has been gracing the fashion industry for more than four decades.
At 57 years old, she remains a force to be reckoned with and has become a role model for models over 50. Elle's secret to her timeless beauty is staying true to her classic and chic style while also utilizing cosmetic treatments.
Conclusion
So age is just a number and it should never hold anyone back from pursuing their dreams, passions, or careers.
The modeling industry has started to embrace diversity and inclusivity, including models over 50 who bring a unique perspective and experience to the industry.
These models are breaking barriers and challenging stereotypes, showing that beauty and style are timeless and that age is a source of wisdom and confidence.
Their presence in the industry is not only inspiring but also empowering, as they prove that there is no age limit to following your dreams and achieving success.